Are you or your child struggling to feel good and function with ease?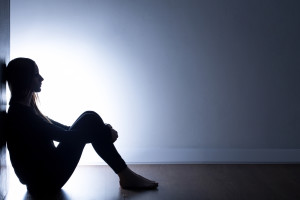 Are you struggling with painful, heavy or sad thoughts, feelings or body sensations? Do you often feel hopeless, inadequate or sense a lack of real purpose, direction or meaning in your life? Perhaps you're perpetually caught up in the past and feel angry, resentful, lonely or disconnected from your values. Or maybe you have lost touch with the positive things in your life and now feel empty and cut off from the people and activities you once enjoyed. Have you turned to alcohol, drugs, food, technology or another potentially unhealthy distractions in an attempt to cope with pain, feel something different or to feel anything at all? Do you wish you could find a way to feel present in relationships and motivated, engaged and happy in your life?
Or, you may be worried about your child or teenager, questioning if his or her shift in mood or behavior stems from depression. Perhaps your once happy child is now irritable, inflexible and stuck in black and white thinking. Or maybe he or she seems distracted, spacey, despondent or sad. Your child may not be engaging in activities he or she once enjoyed, struggling at school or withdrawing into his or her bedroom while at home. You might be fearful that your teen is experimenting with drugs and alcohol, engaging in risky behavior, self-harming or even entertaining suicidal thoughts. Maybe you desperately want to help your child or teen, but don't know what to do or how to connect and help.
Struggling with depression—whether as a child, teen or adult—can be a heavy, lonely and confusing experience. Relationships, productivity, performance at work or school and general wellbeing can be significantly impacted, especially when fatigue and a sense of helplessness or hopelessness take over. You may be ruminating in looping, negative thoughts that only make you feel worse. Or, maybe you are trying to "fix" your depression, but failed attempts only lead to self-criticism, depleted self-esteem and compounded feelings of guilt or shame.
Millions Of Americans Struggle With Depression
If you or your child is struggling with depression, you are not alone. Depression is pervasive in our culture, and we all experience the effects depression at some point in our lives either directly or indirectly. It's one of the most common mental health disorders in the U.S., affecting millions of adults, teens and children each year.
The pain of depression, while uncomfortable and sometimes debilitating, can be a good teacher. It can reveal what we care about and what we need more or less of in our lives. The problem is that when pain shows up, most people either try to fix or avoid it, which inevitably leads to more pain. We stay in bed. We shut down. And, the more we use avoidance tactics, the worse depression becomes. It's like being stuck in quicksand.
Furthermore, we are living in an increasingly disconnected culture. Statistics show that one in three people entertain suicidal thoughts, although people rarely express these feelings or even know how to. So many of us suffer in silence. We self-medicate and turn away from ourselves and others, which only exasperates our own internal pain and contributes to collective, cultural disconnection.
Thankfully, depression doesn't have to control or define your life. There are many effective ways to manage symptoms, honor and value yourself and live a happier life. With the support and guidance of an experienced, compassionate therapist, you can break free from the depression struggle and start living the life you want.
Depression Treatment Can Provide You With Support, Skills And An Empowered Perspective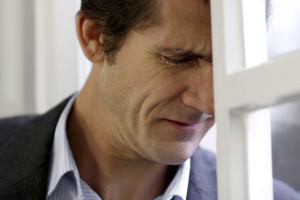 While depression is widespread in our culture, it's also one of the most commonly and effectively managed mental health disorders. Research shows that there are a variety of approaches that help a broad range of people.
In depression counseling sessions, your Center for Collaborative Counseling and Psychiatry therapist can help you reframe your experience and untangle yourself from the looping, negative thoughts and feelings that keep you stuck and down. You can identify what is not working, allow feelings to arise without trying to avoid them, develop skills to relate differently to your thoughts and feelings and come to a place of acceptance. When you allow rather than restrict thoughts, the feelings around them lose their impact. And, making peace with your thoughts and what you cannot change while addressing what you can is an empowering experience that can help you find meaning and new perspective.
In sessions, your therapist can also help you increase self-awareness and self-confidence and learn how to trust yourself. Using a guided, practical approach, your therapist can help you notice and address the thoughts and behaviors that do not support your values, goals or best self. As you increase self-awareness, you can identify what does work for you and draw a distinction between what the world tells you you are, should or could be and your real, authentic experience and self.
If you're worried about your child or teenager, we offer child counseling and teen counseling for depression. Using age-appropriate therapy approaches and techniques, your child's therapist can help him or her work through challenging thoughts and feelings and learn effective ways to express difficult emotions. Your child's therapist can also help him or her build on strengths and develop healthy coping mechanisms to manage the inevitable challenges and stresses that arise as we age.
Because we're each unique and depression affects everyone in different ways, your therapist will tailor-create a therapy strategy that best supports and addresses your or your child's specific needs, history, personality, lifestyle and therapy goals. Throughout sessions, you'll also be able to learn and practice healthy coping and value-based living skills, as well as acceptance and mindfulness-based techniques that can help you mitigate challenging emotions and stay grounded in the present moment. You can begin to notice and accept your thoughts and feelings as they arise rather than get caught up in them. With time and practice, you truly can learn to pay thoughtful attention to your experience, trust your instincts and align your actions to what truly has meaning for you. With guidance and support, you or your child can learn to effectively manage depression. It is possible to actively embrace life in a way that feels rich, meaningful and full.
You still may have questions or concerns about depression treatment…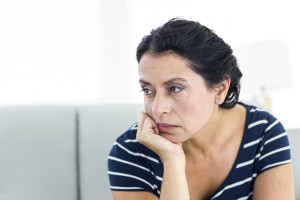 Does a depression diagnosis mean that my child or I will need to take an antidepressant medication?
No. Not all depression is the same, and a lot can be done to manage depression without the use of medication. That said, antidepressant medication in combination with therapy can be an effective part of depression treatment in chronic or severe cases; however, the choice to take medication or not is ultimately up to you. Your therapist can walk you through the pros and cons of medication, and if you agree that it could be helpful, your therapist can refer you to our in-house psychiatrist. If medication is prescribed, your therapist and psychiatrist will work as a team in collaboration with you to monitor process, identify any side-effects and decrease dosage as you learn long-term coping strategies in therapy.
I tried depression counseling in the past and it didn't work.
Depression can be effectively managed, and we urge you to continue seeking help and relief despite an ineffective therapy experience. The key to any successful depression counseling experience is a trusting and connected relationship between you and your therapist. It may have been that you and your past therapist were not a good fit. It also might have been that the timing was not right. Regardless, it's important that you don't give up. Depression treatment can be a healing and empowering experience, and you and your therapist can talk through what didn't work in the past and create a therapy plan designed specifically for you.
I'm afraid that talking about all that is wrong in my life will only make me feel worse.
In all honesty, therapy can be difficult. But, so is living with depression. Oftentimes, the only way to get to the other side of something painful is to move through it. While thoughts and emotions will inevitably get stirred up, with support and guidance, eventually you will find the clarity, purpose and positive energy that you're looking for. And, you won't be in it alone. Your therapist will meet you where you are emotionally, honor your needs and values and work at a pace that feels comfortable for you.
You Can Live A Happy Life
You don't have to navigate this challenging time on your own. We invite you to call 847-440-2281 to schedule an initial appointment and/or for a brief phone consultation. We're happy to discuss your specific needs and to answer any questions you have about depression treatment, child counseling, teen counseling and our practice.