Are You Or Your Child Feeling Overwhelmed By Grief?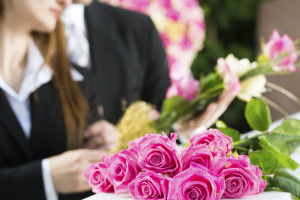 Have you suffered a loss and find yourself struggling with anger, sadness, irritability or hopelessness? Do you feel as though the loss has left an un-fillable void in your life? Perhaps you lost someone you cared for deeply and desperately long to have that person back. Or maybe you lost a pet, job, relationship or pregnancy that was incredibly important to you, and you are struggling to move forward. You may feel like you're on an emotional rollercoaster of highs and lows, wishing you could find some grounding and balance. Have you noticed changes in eating and sleeping patterns or aches and pains that weren't present before your loss? Do you wish you could accept and honor what you lost and feel like yourself again?
Dealing with grief can be a confusing, lonely and even frightening experience. You may feel a significant void in your life that you can't help but fill with feelings of regret, despair, panic or deep longing. You may be self-medicating with drugs, alcohol, food or other potentially harmful distractions in an attempt to mitigate pain, numb out or feel anything at all. Perhaps you are mentally and emotionally beating yourself up for not being able to prevent your loss or move on now that who or what you loved is gone. Or maybe you feel waves of guilt for grieving the loss of the life you had before a major transition, such as the birth of a baby, a marriage or a promotion at work.
Maybe you're worried about your child or teenager following the death of someone he or she cared about. Your child may now be acting out, struggling in school, withdrawing or seeming despondent or spacey. Maybe this is your child's first experience with death or the death occurred violently or suddenly, and you want to ensure that he or she processes the experience in a healthy and nurturing way. You may be struggling to process the same loss and feel unsure of how to best support your child, especially if you sometimes feel one moment away from falling apart yourself. Do you wish you could find someone or something to serve as an anchor while you and/or your child and family navigate this challenging time?
Understanding Grief
If you and/or your child is having a hard time dealing with grief, you are not alone. While it can be extremely painful to suffer a loss, death and change are the only real givens in the collective human experience, and grief is a natural response. Many people only associate grief with death; however, grief can be caused by any significant loss. It may be the loss of a dream, job, pet, lover, relationship, friendship or pregnancy. Declining health, illnesses and accidents that lead to changes in lifestyle or limited mobility also create grief. Even leaving home for the first time or sending kids off to college can create deep longing and a sense of emptiness.
We all process losses differently, but there are generally five stages of grief: shock/denial; bargaining; anger; depression; and, finally, acceptance. While the end result is acceptance, the first four stages of grief rarely happen in a linear order. You'll likely vacillate between the different stages. You might bargain while feeling angry or experience depression in tandem with denial. This can feel challenging and confusing, but it's important to remember that there is no right way to grieve, nor is there a set time limit to do it within.
While grief is a normal part of life, left unaddressed, grief can become compounded and lead to significant depression. If grief is impacting your ability to function normally, and has been for some time, it's important that you seek help. The good news is that regardless of how you're experiencing grief and whether your loss occurred two days ago, two months ago or two years ago, there is help and hope for healing. An experienced and compassionate grief counselor can help you work through distressing thoughts and emotions, process grief in your own way and come to a place of acceptance.
Grief Counseling Can Provide Support, Guidance And A Safe Place To Process Pain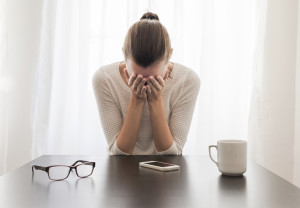 It can be extremely helpful to talk about your loss and your experience with an objective, compassionate grief counselor. In grief therapy sessions, you can feel safe and comfortable sharing everything and anything you need to as you process your experience.
In grief and loss counseling sessions, your Center for Collaborative Counseling and Psychiatry therapist can help you work through challenging thoughts and emotions. You can talk through feelings that you might be trying to avoid and express the deep sadness, anger or longing that often comes with grief. As intense emotions arise in the moment, your therapist will hold space for you, offering support and compassion as you really feel your feelings, accept them as a very normal part of the human experience of grief and let them go. Throughout this process, you can also begin to better understand your loss, the impact it has upon you and any difficult feelings you may be harboring, such as regret, anger, self-blame or guilt. Your therapist can help guide you through these feelings, develop self-compassion and eventually make peace with your grief.
Your therapist can also help you identify things you can do to feel better and more engaged with the world around you. You can identify your strengths, increase your self-awareness and create acceptance and compassion for where you are in the present moment. Your therapist can teach you relaxation and breathing techniques, which can promote positive emotional regulation and can be particularly helpful if you're suffering from anxiety or insomnia. And, if you're struggling with existential questions, you and your therapist can explore thoughts, feeling and ideas concerning life and death.
If your child or other members of your family are struggling with grief, we also offer child counseling, teen counseling and family counseling with a grief focus. We can work either individually with your child or teen or meet with you all as a family. We use age-appropriate therapy techniques and can develop a therapy strategy that best addresses and supports your child's or family's specific needs, personalities, history and therapy goals.
With guidance, support and a safe space to process the intense feelings that come with grief, you and/or your child can pick up the pieces and move forward. Life will be a little bit different—and you don't have to stop valuing and honoring who or what you lost—but things can and will get better. You can begin to better understand yourself and your experience and process your grief. It may take time, but with support, self-compassion and a gentle guide, you can navigate this challenging time with greater ease.
You still may have questions or concerns about grief counseling…
Everyone grieves at some point. I should be able to do this on my own.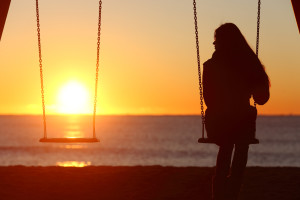 While grief and loss are part of the human experience and time can soften their impact, it's normal and okay to seek help and support. Doing so is not a sign of weakness; rather, it's a sign of strength to want to process grief and heal in a guided, supported way. And, the healthier and more stable you feel, the better equipped you'll be to help and support others in your life. It's also important to note that, when in grief, some people try to avoid their feelings, and unresolved grief can turn into major depression.
I'm worried that talking about my loss will make it seem more real and I'll feel worse.
Sometimes, there is no way to get around pain—you just have to go through it. And, in all honesty, there may be sessions when intense emotions come up for you. The good news is that you won't be alone in your experience. Your therapist will meet you where you are emotionally, work at a pace that feels comfortable for you and help you process your grief in a safe and healthy way.
I've heard that grief therapy can take a long time.
We all grieve differently and on different timelines. Insomuch, the length of therapy really depends on the individual. It may just be that you need a few sessions to process your experience, or you may need to spend more time in therapy, especially if you're dealing with compounded grief or intense emotions like regret, anger or shame. It's really up to you, your needs and your therapy goals.
You Can Process Grief With Grace And Compassion
You don't have to navigate this challenging time on your own. We invite you to call 847-440-2281 to schedule an initial appointment and/or for a brief phone consultation. We're happy to discuss your specific needs and to answer any questions you have about grief counseling, child counseling, teen counseling, family counseling and our practice.