Mental Health Services for LGBTQIA Clients
(Lesbian, Gay, Bisexual, Transgender, Queer/Questioning, Intersex, and Asexual)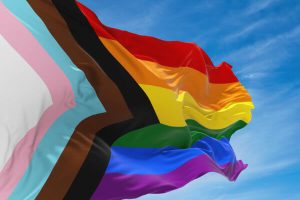 Do you or someone you know identify as LGBTQIA and struggle to cope with depression, anxiety, anger, trauma, or another mental health concern? The staff at Collaborative Counseling and Psychiatry are committed to providing LGBTQIA informed and affirmative mental health care in a safe and inclusive environment. We are here with support as you navigate your mental health care as well as any challenges that arise from being a member of the LGBTQIA population.
Common issues that we work with include exploring one's gender identity and/or sexual orientation, internalized homophobia or transphobia, discrimination, self-acceptance, navigating the coming out process, religious issues, building a support system, gender affirming interventions, and understanding your rights at school and/or work. Family therapy can help strengthen relationships and teach effective communication strategies and problem solve issues at home. In addition, we can offer guidance and education to parents of LGBTQIA youth to help accept and understand your child and their gender identity and/or sexual orientation.
Did you know that 5.6% of adults and 10.5% of youth ages 13-18 years old identify as LGBTQIA in the United States? LGBTQIA youth are at a higher risk of attempting suicide than their heterosexual, cisgender peers. However, research shows that having just one supportive adult in their life reduces their risk of suicide by 40%!
If you are a parent or family member who would like to learn more about how to navigate and understand your child or loved one's changing identity, or if you're an LGBTQIA identifying individual struggling with mental health concerns, we invite you to call our office at (847) 440-2281 to schedule an initial appointment to discuss your unique needs and concerns.
We do not support or condone "conversion therapy" (practices to change one's sexual or gender identity). This is an unethical practice that is shown to cause harm and is not recommended or condoned by the American Psychological Association nor the American Medical Association.
Useful Terminology
Gender Identity: A sense of oneself as transgender, non-binary, woman, man, or some other identity, which may or may not correspond with the sex and gender one is assigned at birth.
Gender Expression: The way someone shows their gender identity through clothing, jewelry, makeup, hairstyle, etc. Some common descriptions of gender identity include feminine, masculine, and androgynous.
Sexual Orientation: How someone describes their attraction or non-attraction to other people. There are a variety of sexual orientations including, but not limited to, straight, bisexual, gay, and asexual.
Additional Resources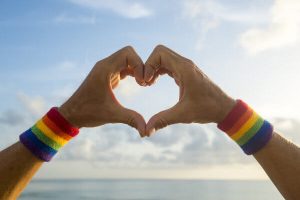 For LGBTQIA Teens and Young Adults:
For LGBTQIA Older Adults:
For Parents/Loved Ones: