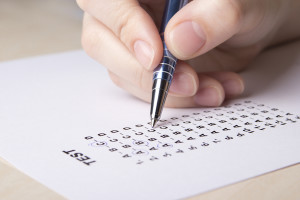 Are you concerned about your child or teen's mental or emotional wellbeing? Is your child struggling in school and/or in social situations, and you worry that he or she might be dealing with a psychological issue, such as anxiety or depression, ADHD or a learning disorder? Perhaps your child has been in therapy with little to no improvement, and you think that a psychological assessment might help identify what other treatment providers have missed. Or maybe you're looking for a pretreatment assessment so you can get an idea about what your child is dealing with at the onset. Do you desperately want to understand what your child is going through so you can be an advocate and ensure that he or she gets the help and support needed to feel confident and reach his or her fullest potential?
You may be looking for a psychological evaluation for yourself. Perhaps therapy hasn't been as effective as you'd hoped, and you'd like a second opinion on a previous diagnosis or the symptoms causing you frustration and distress. Or maybe you're not sure if you need therapy, but feel like something is wrong and think that an assessment might help. It may be that you want to identify what's getting in the way of your progress and happiness, develop a more complete understanding of the problems you're having and hone in on opportunities for growth and success. Do you wish you could better understand your experience and get the treatment and tools needed to live a balanced, fulfilling and productive life?
Understanding Psychological Assessments
Psychological assessments draw from proven scientific methods used to understand various dimensions of human personality; behavioral, intellectual and cognitive functioning; and social-emotional functioning. Through a process of collecting behavioral observations, interviews, background information and data obtained from various test measures, we can develop a greater understanding of your unique patterns, strengths and weaknesses and then devise a comprehensive treatment plan that best addresses your particular needs.
We provide assessments for adults and children as young as eight, and our comprehensive assessments are completed by a licensed clinical psychologist. Essentially, the assessment can give you the information and insight needed to better understand yourself or your child, make thoughtful treatment decisions and identify effective tools that can help you or your child feel more empowered and function with greater ease.
A Psychological Assessment Can Provide You With Information, Resources And A Sense Of Relief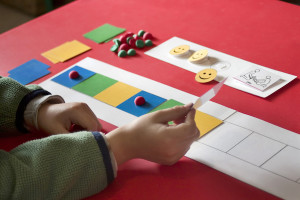 If you're a parent concerned that your child could be struggling with mental health illness or cognitive, academic, emotional or behavioral problems, we can help. Your Center for Collaborative Counseling and Psychiatry assessment can provide you with a profile of your child's strengths, weakness and opportunities for growth, which you can then share with anyone who works with you child, including teachers or therapists. The assessment can be used to ensure continuity and consistency of care as well as to get your child the best support and resources possible in a variety of settings.
The assessment is conducted across several sessions, and our psychologist will gather information from multiple sources in order to provide you with a thorough account of your child's needs and any specific issues. In addition to talking with you, teachers and other people in your child's life who can provide insight, the psychologist will make direct observations of your child and conduct a variety of tests designed to assess and measure different areas of psychological functioning. Using a variety of tools, such as diagnostic interviewing, intelligence testing, academic skills testing, as well as measures of behavioral and emotional functioning, the assessment can identify any potential developmental delays, ADHD and learning disorders, as well as any emotional issues impacting overall levels of performance. If needed, the psychologist can observe your child at school and will review any previous tests and school records.
Our staff will work with you to schedule an initial appointment to ensure that psychological testing is warranted. If so, we'll collect background information and obtain your consent. You'll have the opportunity to share past and presenting problems and any other relevant information and concerns. The assessment process generally takes a couple of weeks to complete. Once it is finished, your psychologist will typically meet with you first to review the results, discuss findings and talk through treatment recommendations. We'll also ask that you review all background data in the report to ensure that everything is correct. The psychologist will also meet with you and your child to focus more on his or her strengths and what he or she needs help with. The information obtained in the course of the assessment can also be shared with your child's school in an effort to help teachers and other staff become more aware of your child's strengths and weaknesses. And, we can work with you on an ongoing basis through child counseling, teen counseling, family counseling and medication management, if needed.
An adult mental health assessment follows a similar process. It can help you learn more about yourself and help to identify any problems with behavior, cognition, learning or poor coping mechanisms that are impacting your ability feel good and function with ease in your life.
With the help of a comprehensive psychological assessment and the support and guidance of a team of skilled and understanding mental health experts, you and/or your child can gain a broad and rich profile of strengths, weaknesses and opportunities for growth. You can get effective treatment strategies in place that can help you thrive rather than just survive. Before and after testing, we are here to support you and serve as an advocate for you or your child. We genuinely care and will work collaboratively with you to ensure the most comprehensive, effective and compassionate treatment possible.
You still might have questions or concerns about psychological testing for you or your child…
I've heard that the assessment process can be expensive.
Assessments can be expensive in that they are time consuming and labor intensive. That said, many insurance companies will cover the expense, and our office manager will work with you and your insurance company on coverage. It's also important to consider how much getting this valuable information and effective guidance and support now can save you in the future—not only financially, but mentally and emotionally as well. It truly can be an important investment in your and/or your child's immediate and long-term success and wellbeing.
How do I prep my child for the psychological evaluation and interview process?
It can be helpful to explain to your child or teen that he or she hasn't done anything bad or wrong. Rather, the purpose of the assessment is to help you both figure out what he or she is really good at and what he or she could use help with. You can explain that it can also help you and other important people in his or her life better understand what he or she thinks and feels about different things.
I'm a little worried about the stigmas that can come with testing and a possible diagnosis. Can the assessment be kept confidential?
At the onset of the assessment process, you will be given consent forms. While it can be helpful to have teachers and others who know you or your child well involved, it's up to you who can be interviewed and receive a copy of the final report. You can chose to use the information for your own benefit and to help the therapist involved in treatment and/or chose to share it with school, which can help to obtain resources that might not be available otherwise.
Get The Information And Support Needed For Relief
You don't have to navigate this challenging time on your own. We invite you to call 847-440-2281 to schedule an assessment and/or for a brief phone consultation. We're happy to discuss your specific needs and to answer any questions you have about psychological testing and assessments and our practice.